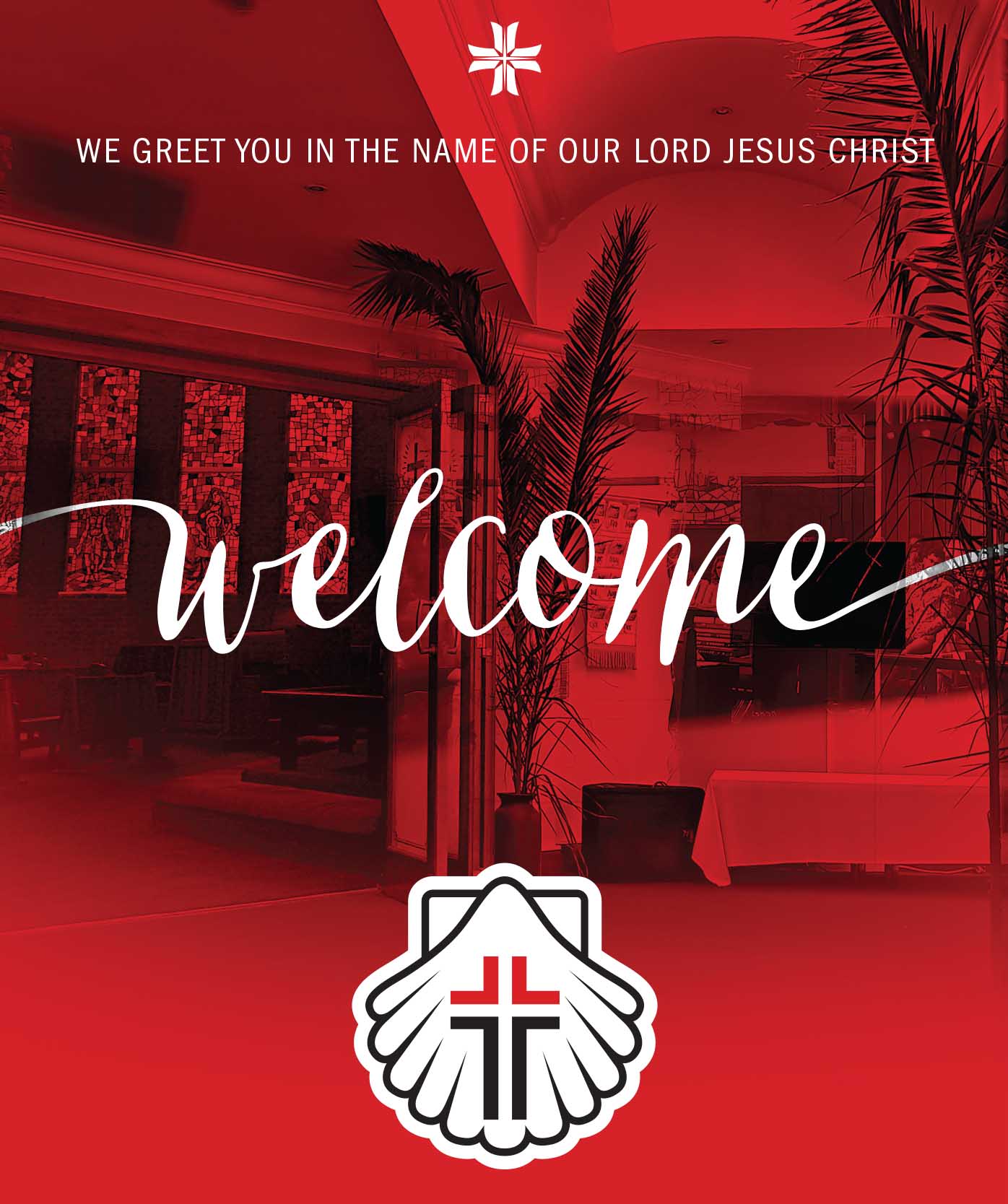 PRAYER is the POWERHOUSE of the church and our prayer warriors endeavor to pray fervently and persistently. If you have a loving, caring heart, if you have time to visit others, if you enjoy storming
the gates of Heaven in prayer, if you have a desire to bless others and in return be blessed then The Caring Cluster is the place to be. We do not have lots of meetings, we don't have set times to do things – you are free to "HUG" as and when you are able to and as prompted by the power of The Holy Spirit.
If you would like to find out more information, and/or become involved in the Caring Cluster please contact:
Penny Levenson – 083 306 7947
email levenson@icon.co.za
Our worship activities mirror our diversity
We provide a variety of Sunday worship services, catering for a diverse congregation.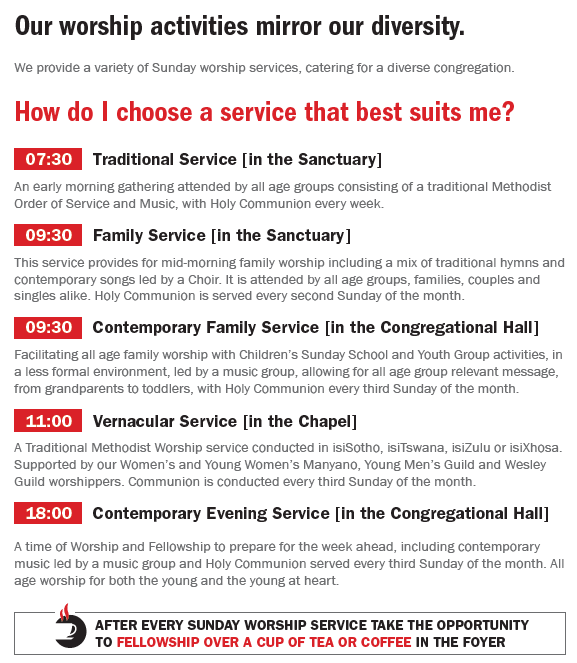 Address
Van Buuren Road & De Wet Street
Bedfordview
2007
07H30 Traditional Service
09H30 Family Service
09H30 Contemporary Family Service
11H00 Vernacular Service
18H00 Contemporary Evening Service