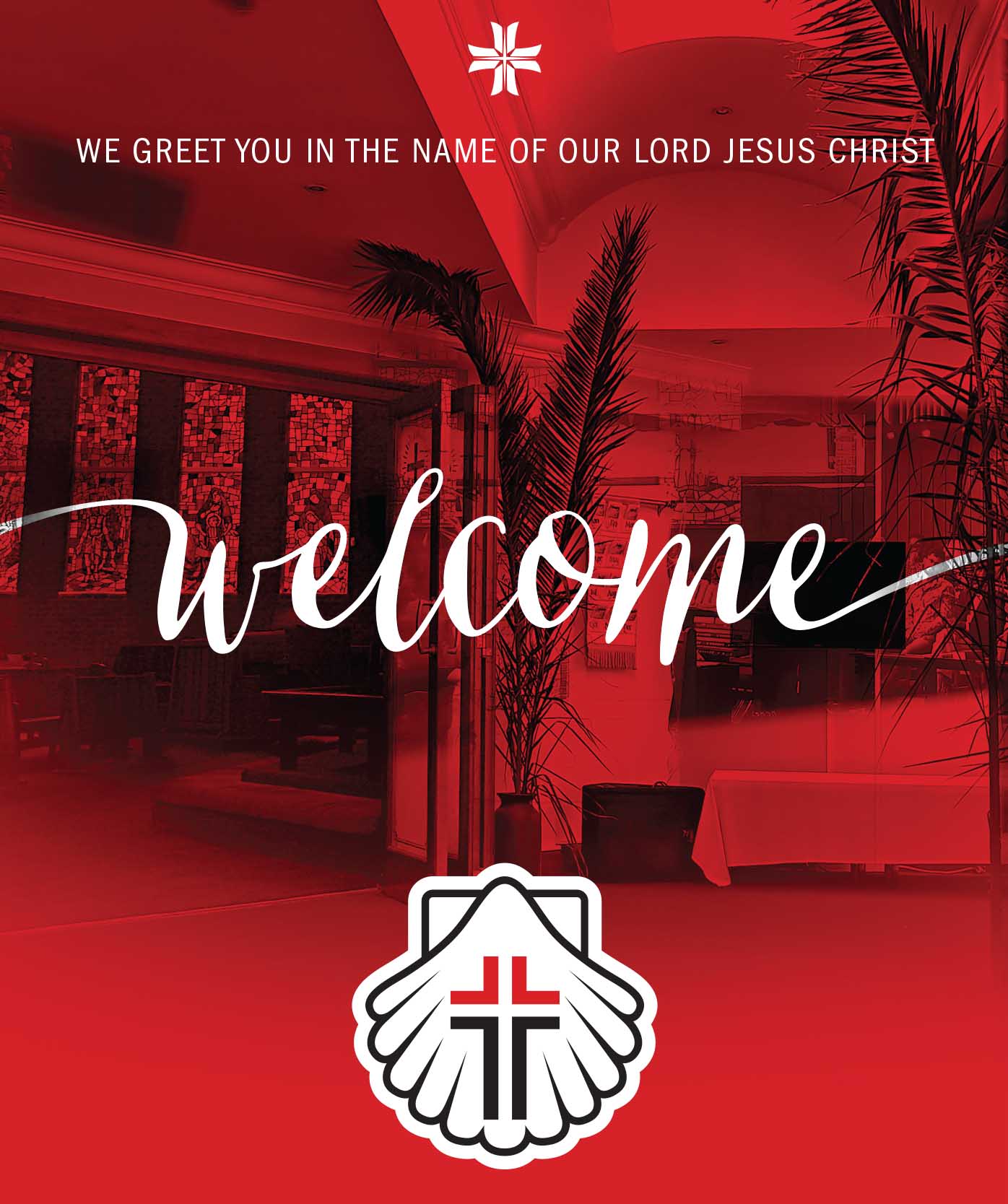 In the spirit of our vision "Love–Grow–Serve", discipleship consists of those ministries in the life of our church that help to nurture individual teaching in a growing knowledge and understanding of God's Word and encouraging and equipping believers to serve God and one another.
We concentrate on facilitating activities and programmes that support our members in their personal spiritual walk with God. Participating in fellowship and bible study groups as well as the
Alpha Programme are opportunities available at Bedfordview Methodist Church.
Our worship activities mirror our diversity
We provide a variety of Sunday worship services, catering for a diverse congregation.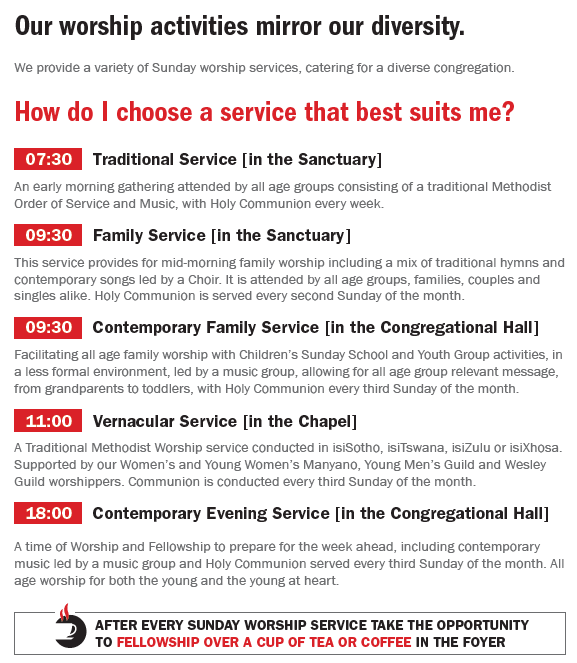 Address
Van Buuren Road & De Wet Street
Bedfordview
2007
07H30 Traditional Service
09H30 Family Service
09H30 Contemporary Family Service
11H00 Vernacular Service
18H00 Contemporary Evening Service