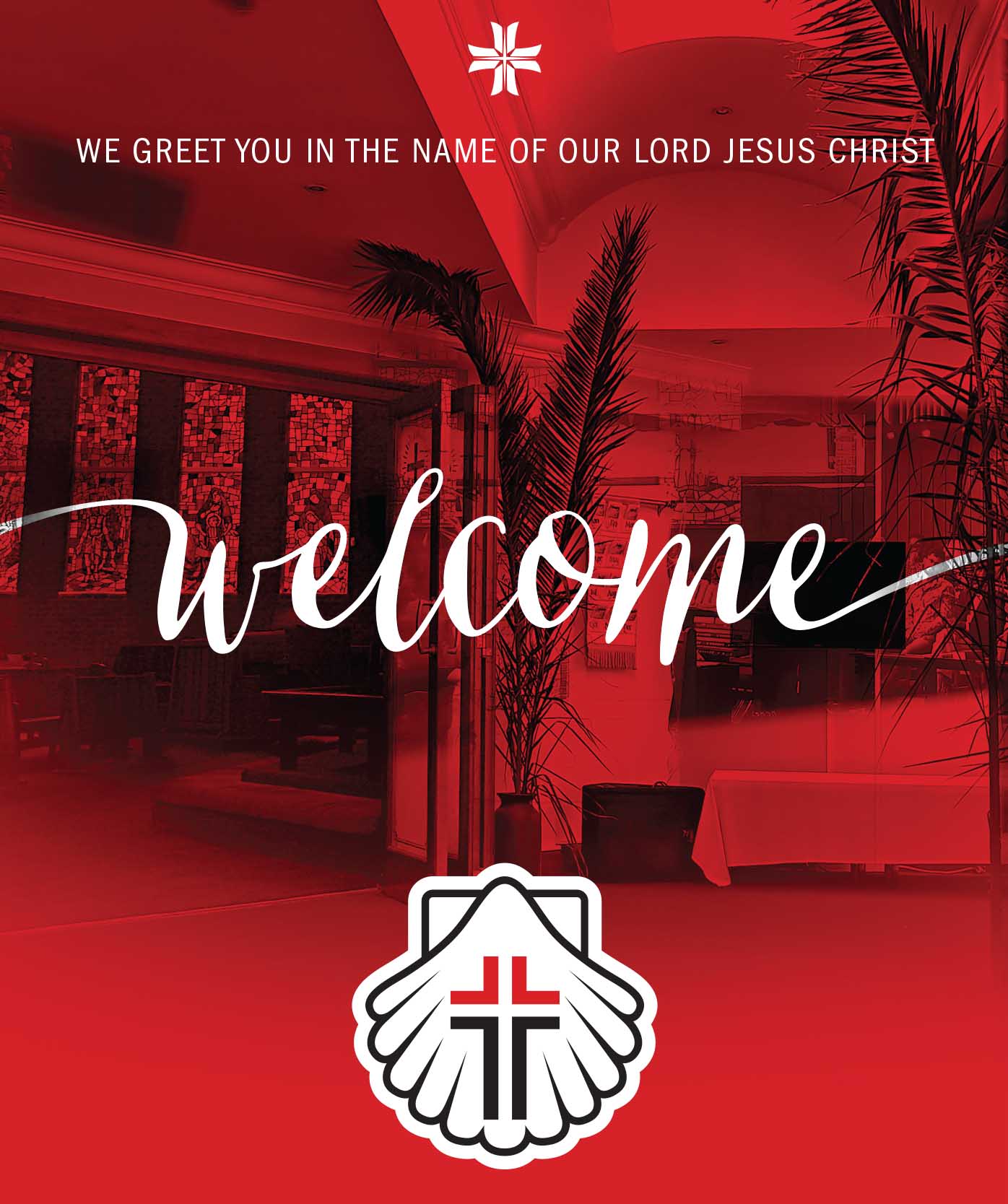 The Outreach Cluster aims to feed, clothe, support, give dignity and reach out a hand of love to those who are in need. We focus both on meeting people's physical needs, but also emphasizing that we are showing love in God's name, as He has loved us first.
Our ministries include: Running/assisting soup kitchens in our area, buying groceries for children's homes, Tembisa Feeding Scheme (soup kitchen and monthly food parcels), Setshabelo (supporting
AIDS affected orphans), packing food parcels for Rise Against Hunger, buying and distributing blankets in winter, and supporting various other charities and Christian outreaches.
To get involved in any of the mission ministries
contact Veronica Bushney
Our worship activities mirror our diversity
We provide a variety of Sunday worship services, catering for a diverse congregation.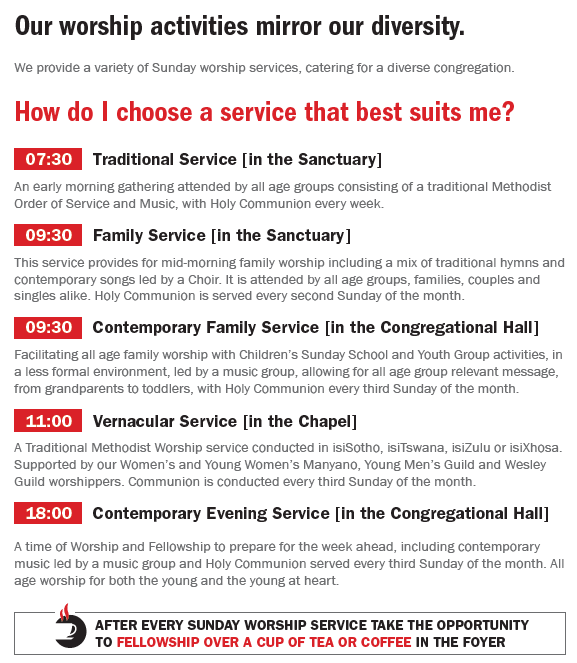 Address
Van Buuren Road & De Wet Street
Bedfordview
2007
07H30 Traditional Service
09H30 Family Service
09H30 Contemporary Family Service
11H00 Vernacular Service
18H00 Contemporary Evening Service