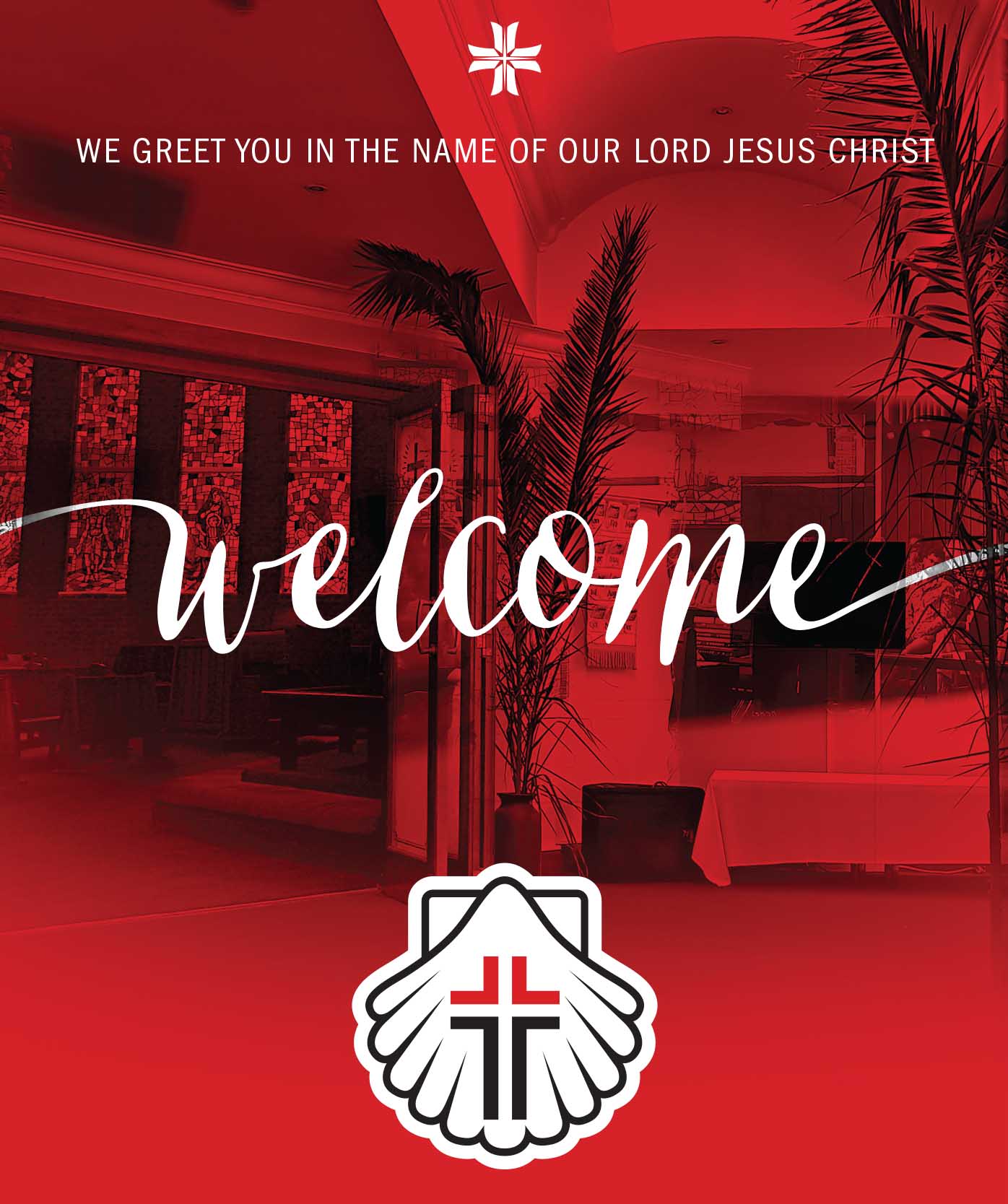 Sunday Worship Ministry:
The Contemporary Family Service – CFS
A service lead by a worship team who meet in the Congregational Hall on Sundays at 9:30am. It is a service that is open to all who wish to experience worship together with the children and youth of the church, thus encouraging the idea of a 'shared faith experience' for the family on Sundays.
Sunday mornings at 09:30am: 
JAM: Jesus and me (Toddlers up to 5 years) in the kidszone. A safe and fun environment where toddlers learn about Jesus through song and play.
• C2C: Christ to Children (grade 1's to grade 6's) in classrooms & basement. An energetic atmosphere where kids are encouraged to build a relationship with God.
• Teens Engage: Teen Church – (Grade 7's to Grade 12's) in the Upper Room. Where teens engage on how they can actively serve God as young Christians. Please make contact if you would like to volunteer to assist with children/teens ministry on Sundays
or in any other capacity.
Friday Night Ministry :
We meet at Church – Friday nights for amazing time of fellowship and growing together towards Christ.
• C2C hangout: (grade 1's to grade 6's) 17:00 – 18:00
• Friday Youth: (grade 7's to grade 12's) 18:30 – 21:00
Youth Winter Camp:
In the June and July Holidays of every year, we take the youth on a camp. Each year we see friendships being built and teens just having so much fun as they draw closer to God.
Opportunities for youth to Serve during the Holidays (Community Service):
• Clinic Visit: Thursdays at 8am – devotion and prayer with the Bedfordview clinic.
• Avril Elizabeth Outreach: Thursdays at 9am – a time of worship, prayer and a message with the residents of Avril Elizabeth Home for the mentally handicapped. Please chat to Roxanne or Charles Steyn if you would like to come along to the clinic or Avril Elizabeth.
Young Adults Ministry:
• Young Adults Connect: Every Wednesday from 18:00 at church.  We enjoy a good time reflecting on who God is and who He calls us to be as we live life together.  We also plan socials, camps and enjoy coming together to the evening worship services on Sundays at 18:00.
For more information please chat to Melissa Lewarne at our evening services.
DEDICATIONS:
• Baptism: We affirm both infant and adult Baptism. We hold a Baptism workshop the week before every baptism Sunday service (3rd Sunday of the month.)
• Confirmation: From the age of 16 years and older, we facilitate Confirmation classes.
Please drop an email to TK at the church office: youth@bedfordviewmc.co.za for more information on all youth-related activites.
Our worship activities mirror our diversity
We provide a variety of Sunday worship services, catering for a diverse congregation.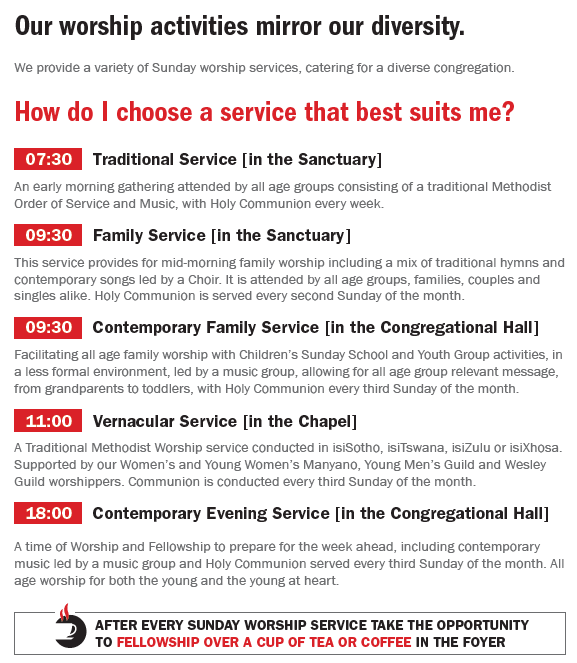 Address
Van Buuren Road & De Wet Street
Bedfordview
2007
07H30 Traditional Service
09H30 Family Service
09H30 Contemporary Family Service
11H00 Vernacular Service
18H00 Contemporary Evening Service